OUR Mission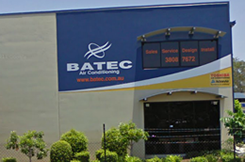 "Batec Air Conditioning's mission is inspired by the company's moto - Striving for Excellence."
Batec Air Conditioning's mission is incorporated in the company moto - "Striving for Excellence".
Batec Air Conditioning's moto not only encourages the company to excel against competitors within the Air Conditioning and Refrigeration industry, but to also concetrate on providing premium quality service (heating, air conditioning, refrigeration) and top quality air conditioners to customers.
Batec Air Conditioning's continual pursuit for excellence required the company to provide their services to a larger market. To gain a larger market share Batec Air Conditioning had to not only market their services to South-east Brisbane but to areas such Brisbane City, North Brisbane, West Brisbane, Gold Coast, Sunshine Coast, Ipswich and Toowoomba.
To achieve excellence Batec Air Conditioning used (and to this day still uses) top quality products and air conditioners from Daikin, Toshiba, Carrier, Actron Air to assist in achieving their goal.
Keeping Batec Air Conditioning's mission for success simple ensures that our goals are achievable and customers are happy.

For more information about Batec Air Conditioning, download our Company Profile.

COMPANY PROFILE DOWNLOAD

Download file:company_profile.pdf
Download size: 270Kb
Date published:Jan, 2009
Version:2.0
PDF Reader is required to read this document.